Look at the video below to understand what is iVentilate
This application provides an insight into the world of mechanical ventilation for healthcare professionals and medical students to improve their understanding of patient-ventilator interactions.
iVentilate provides a calculator for the fast assessment of the main formulas needed at the bedside and a detailed explanation of their basis.
Explanations are given for the main indications encountered in clinics: Acute Respiratory Distress Syndrom, obstructive syndrome, restrictive syndrome, …
Pathological cases are explained using ventilator screenshots, from basic assessment to more advanced understanding (>70 screenshots). The screenshots are presented with annotations to illustrate each situation and to help you understand them; major studies. The aim is to keep it simple with a sleek design in your pocket at the bedside!
Each case is linked to the main published studies and illustrated with video tutorials (don't hesitate to slow down the videos with pause).
This App can be used for training and teaching with more than 60 screens simulated and some videos (for yourself and for others if you want to be the teacher). We add a training chapter with clean screens without explanation in order to teach.
You can connect your smartphone or tablet to your retroprojector or TV (wifi, Apple TV with iPhone) for a classroom.
The application is constantly updated with new content, bibliography and tutorials. Each time you restart the application you will get the last update.
This content was written, created and compiled by an expert in the field, Dr. H. Rozé, MD,PhD, Head of the Thoracic Intensive Care Unit at Bordeaux University Hospital, France.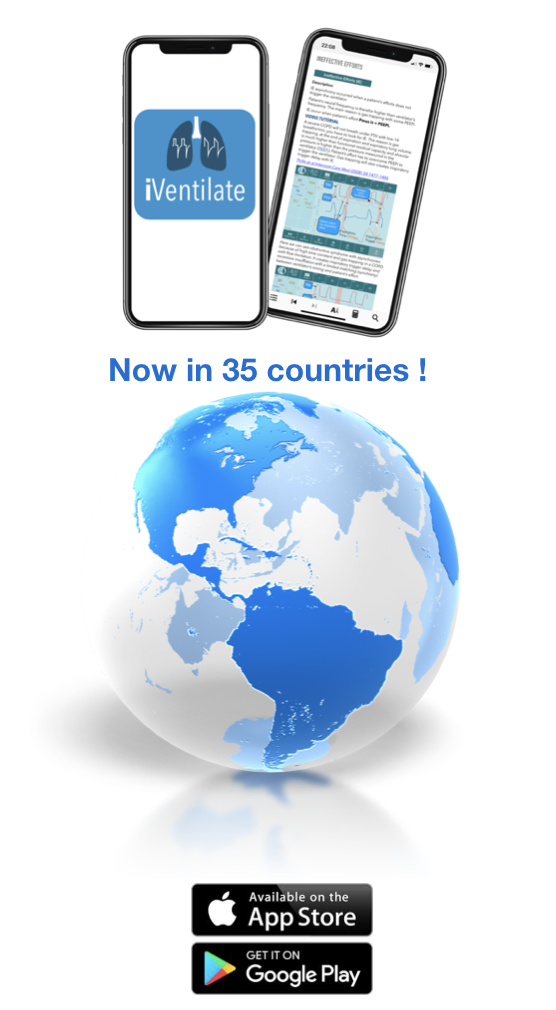 iVentilate has been downloaded in 35 countries, to be continued ….
---
Other educational Tools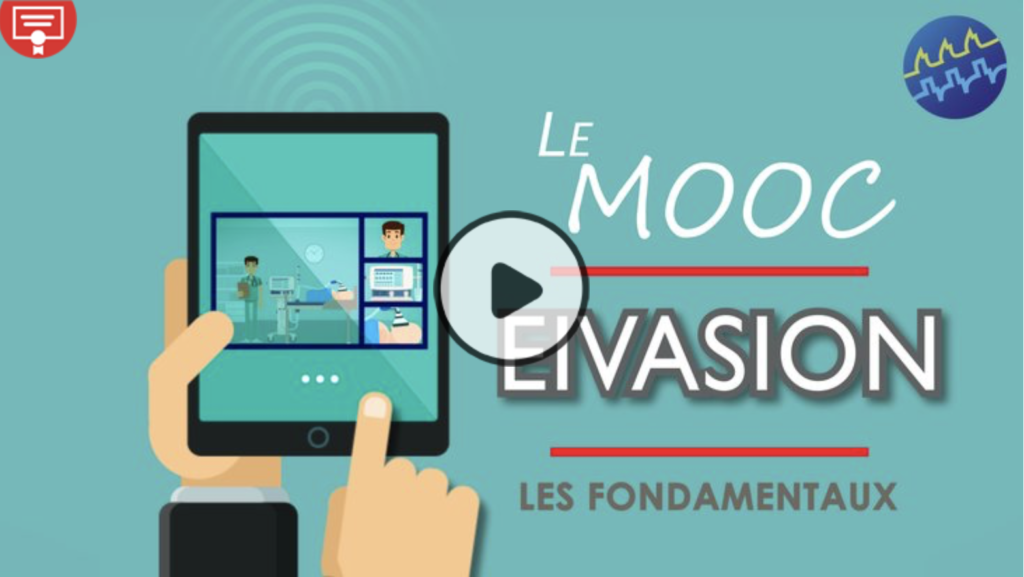 French MOOC EIVASION about Mechanical Ventilation, created by Pr Guillaume Carteaux from the university of Créteil, Paris.

---


The Toronto Center for excellence in mechanical ventilation with Pr Laurent Brochard.
---
iVentilate Application has been developed by HiLO3D: