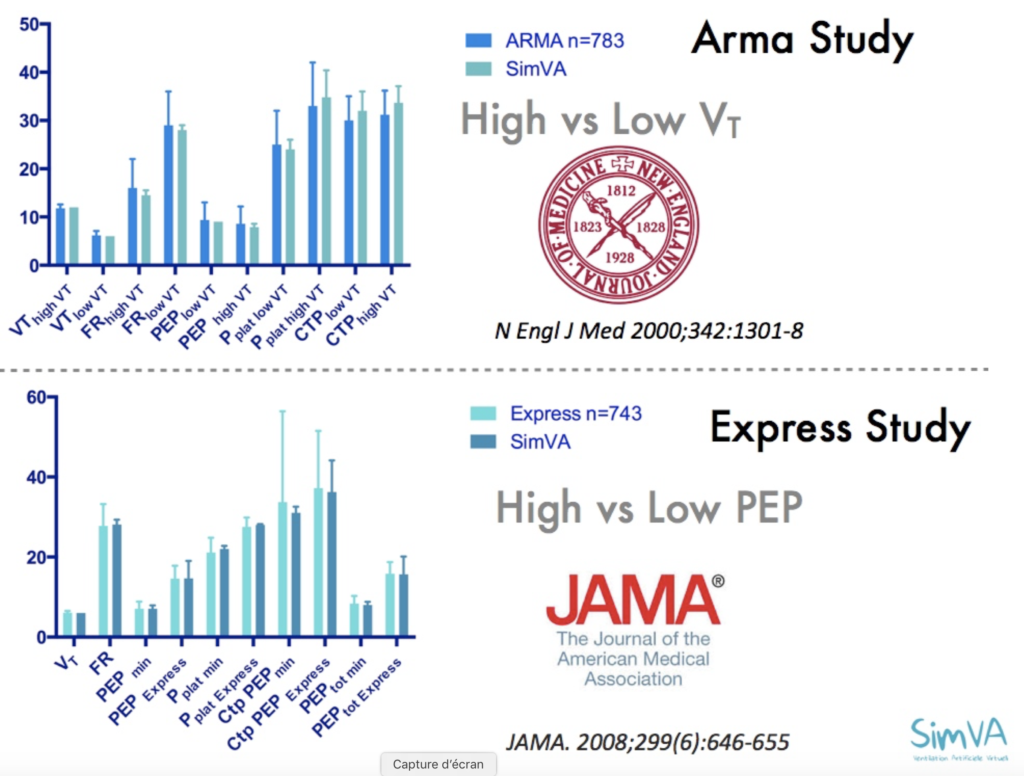 Clinical validation of our simulator with passive ARDS patients:
We tested volume controlled ventilation in 10 virtual ARDS patients with SimVA. We used the 4 protocols of 2 major studies (>700 patients/protocol); the ARMA and Express studies and we compared the results in the 10 virtual ARDS patients with each protocol.
This study was presented in the national french congress of intensive care :"Reanimation" in January 2018.
Abstract ARDS study with SimVA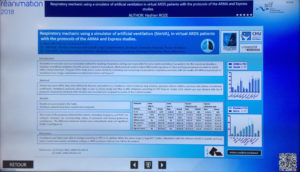 This screen copy of SimVA illustrates a virtual  patient with high VT in the ARMA study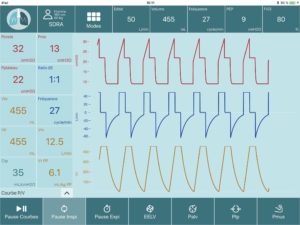 This screen copy of SimVA illustrates the same virtual  patient with low VT in the ARMA study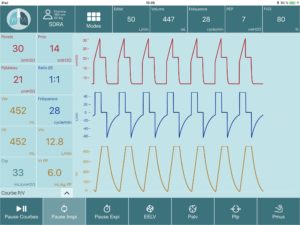 This screen copy of SimVA illustrates the same virtual  patient with low PEEP in the EXPRESS study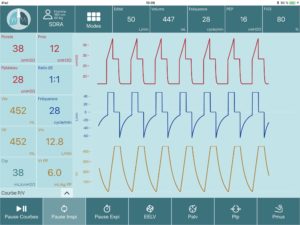 This screen copy of SimVA illustrates the same virtual  patient with high PEEP in the EXPRESS study